MANCHESTER ACATITLA
Selma Cervantes Aguilar | Mexico | Fiction | 2021 | 14 min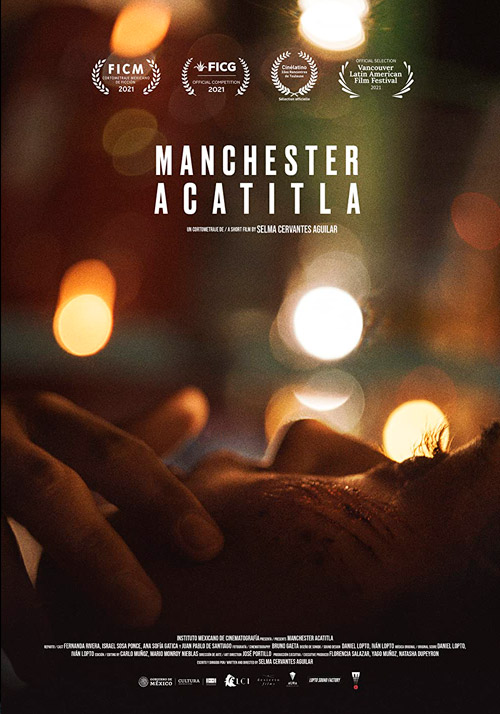 LIFE AND ITS CHARACTERS
TUES. MAY 3 @ 6PM
Consulate General of Argentina in NY
SYNOPSIS
Miranda, Manchester Acatitla striker, gets hit during a soccer match, leaving her down on the pitch with a scar on her face. Miranda and her teammates address the aggressive behavior of the rival team, creating a violent atmosphere between the women. Despite the circumstances, Miranda's team wins the match and she's finally able to return home. On her way back, Miranda confronts the dangers outside the field.
ESPAÑOL
Miranda, delantera del Manchester Acatitla, recibe un golpe durante un partido de fútbol, dejándola tirada en la cancha con una cicatriz en el rostro. Miranda y sus compañeras se enfrentan al comportamiento agresivo del equipo rival, creando un ambiente violento entre las mujeres. A pesar de las circunstancias, el equipo de Miranda gana el partido y ella finalmente puede regresar a casa. En su camino de regreso, Miranda se enfrenta a los peligros fuera del campo.
FESTIVALS & AWARDS
Guadalajara International Film Festival: Jury Mention Best Ibero American Short Film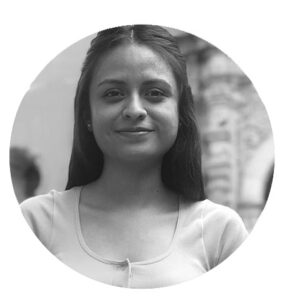 Selma Cervantes Aguilar graduated from the University Center for Cinematographic Studies at UNAM, where she has directed several projects. In 2019 she won the 19th IMCINE National Short Film Project Contest with her short, Manchester Acatitla, and entered the FONCA Young Creators program, in the Film Script category, with the project, Adiós a la carne.
ESPAÑOL
Selma Cervantes Aguilar es egresada del Centro Universitario de Estudios Cinematográficos de la UNAM, donde ha dirigido varios proyectos. En 2019 ganó el 19º Concurso Nacional de Proyectos de Cortometraje del IMCINE con su corto, Manchester Acatitla, y entró al programa de Jóvenes Creadores del FONCA, en la categoría de Guión Cinematográfico, con el proyecto, Adiós a la carne.