EL SUEÑO DE QUINO
QUINO'S DREAM
Santiago Erlich | Spain | Animation | 2021 | 8 min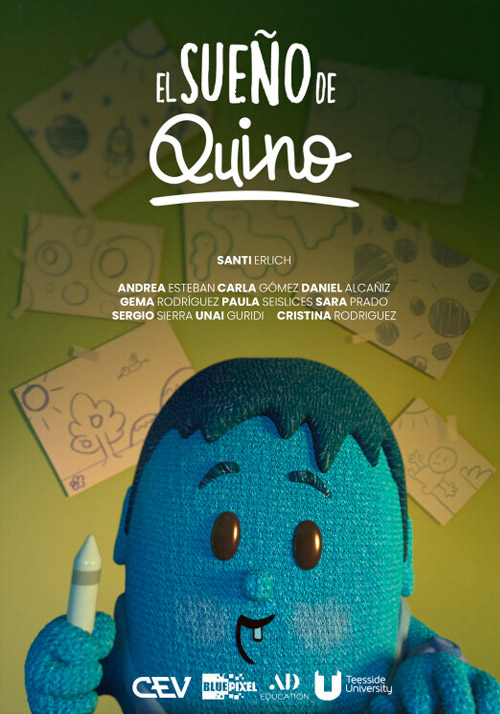 LIFE AND ITS CHARACTERS
TUES. MAY 3 @ 6PM
Consulate General of Argentina
SYNOPSIS
The arrival of the first child reveals the difference between how loving and accepting each one is.
Español
La llegada del primer hijo revela la diferencia entre amar y aceptar como es cada uno .
FESTIVALS & AWARDS
FESTIVAL DE CINE DE VILLA MARÍA DEL TRIUNFO Y LIMA SUR/ OFFICIAL SELECTION
FIFEM - FESTIVAL INTERNATIONAL DU FILM POUR ENFANTS DE MONTRÉAL/ OFFICIAL SELECTION
CLAPPERBOARD GOLDEN FILM FESTIVAL/ OFFICIAL SELECTION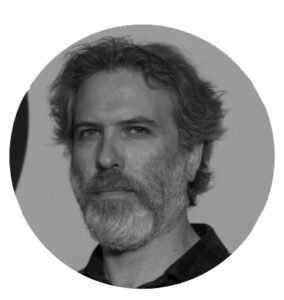 Santi Erlich is an Art Coordinator at Blue Píxel Production Company and Master in 3D Art at CEV. His resume includes his work for the Goya-award-winning shorts `Cuerdas' and `Atrapa la bandera' and the film `Deep'. His experience in video games and Motion Capture led him to collaborate with Tequila Works in the development of the game The Invisible Hour for VR platforms. He currently does freelance work for national and international productions.
ESPAÑOL
Santi Erlich, Coordinador de Arte de la Productora Blue Píxel y del Máster en Arte 3D de CEV, En su currículum aparece su trabajo para los cortos, premiados de Goya, `Cuerdas´ y `Atrapa la bandera´ y la película de `Deep´.Su experiencia en videojuegos y Motion Capture le lleva a colaborar con Tequila Works en el desarrollo del juego The Invisible Hour para plataformas con sistema VR. Actualmente realiza trabajos freelance para producciones nacionales e internacionales.