CONVERSACIONES CON UN MONO
CONVERSATIONS WITH A MONKEY
Eduardo Grojo | Spain | Fiction, Animation | 2020 | 15 min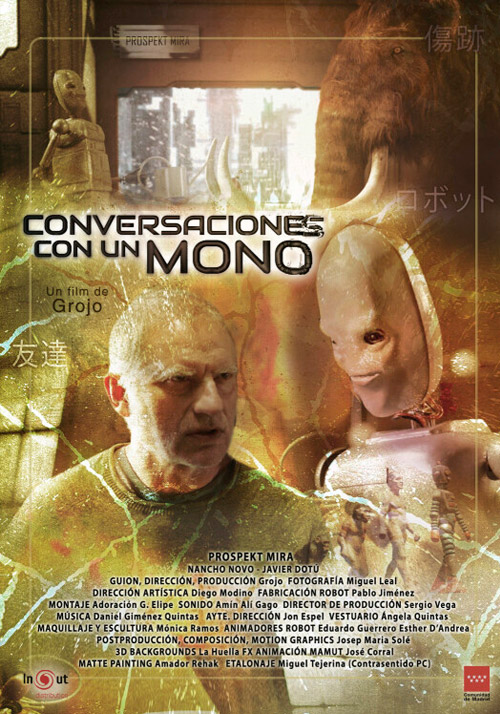 AND THE WINNER IS...
MON. MAY 2 @ 6PM
INSTITUTO CERVANTES NY
By invitation only; RSVP required
Face masks must be worn while inside the auditorium
SYNOPSIS
Juan Siegman is an uninspired film director who has seen better days. He is writing a science fiction script for his new movie with the help of Ian, an anthropomorphic robot programmed to write scripts and learn from its mistakes, that gives advice on narrative, structure, and life in general. Siegman is overtaken by the technological revolution, and wonders if he really is ready for it.
ESPAÑOL
Juan Siegman es un director de cine que ha conocido tiempos mejores. Está escribiendo un guion de ciencia ficción para su nueva película con la ayuda de Ian, un robot programado para escribir guiones, una Inteligencia Artificial que aprende de sus errores y mejora exponencialmente. Ian da consejos sobre narrativa, estructura y sobre la vida en general. Siegman se ve superado por la revolución tecnológica, y se pregunta si de verdad está preparado para ella.
FESTIVALS & AWARDS
ROS FILM FESTIVAL: AUDIENCE AWARD
INTERNATIONAL FILM FESTIVAL OF GRANADA: OFFICIAL SELECTION
MACAU INTERNATIONAL SHORT FILM FESTIVAL: OFFICIAL SELECTION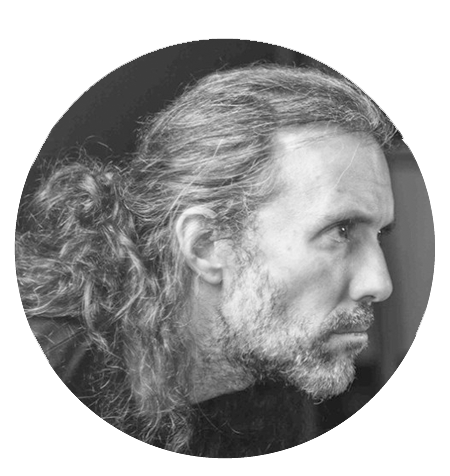 Eduardo Grojo (Madrid, 1971) is of Spanish-Argentine nationality, and has been dedicated to cinema and advertising for more than 25 years. He has a degree in Information Sciences from the Complutense University of Madrid, and has been a member of the Academy of Motion Picture Arts and Sciences of Spain since 1997. He has written and directed the feature film The Moon in a Bottle (2007), and the short films Conversations with a Monkey (2020), Vida Modelo (2019, candidate for the 2020 Goya Awards for best animated short, written by Ana Piedra), The Guest (2017), Calabata and the Secret of the Tablecloth (2014), among others. He is the owner and founder of the production company PROSPEKT MIRA.
ESPAÑOL
Eduardo Grojo (Madrid, 1971) es de nacionalidad hispano-argentina, y se dedica desde hace más de 25 años al cine y a la publicidad. Es licenciado en CC de la Información por la Universidad Complutense de Madrid, y miembro de la Academia de las Artes y las Ciencias Cinematográficas de España desde 1997. Ha escrito y dirigido el largometraje La luna en botella (2007), y los cortometrajes Conversaciones con un mono (2020), Vida Modelo (2019, candidato a los Premios Goya 2020 a mejor corto de animación, escrito por Ana Piedra), La invitada (2017), Calabata y el secreto del mantel (2014), Otaku (2008), Esa habitación del demonio (2001), El topo y el hada (1999, Sección Oficial en el Festival de Berlín), y La gotera (1996, escrito y dirigido con Jorge Sánchez-Cabezudo, Nominado al Goya). Es dueño y fundador de la productora PROSPEKT MIRA.