BESTIA
BEAST
Hugo Covarrubias | Chile | Animation | 2021 | 16 min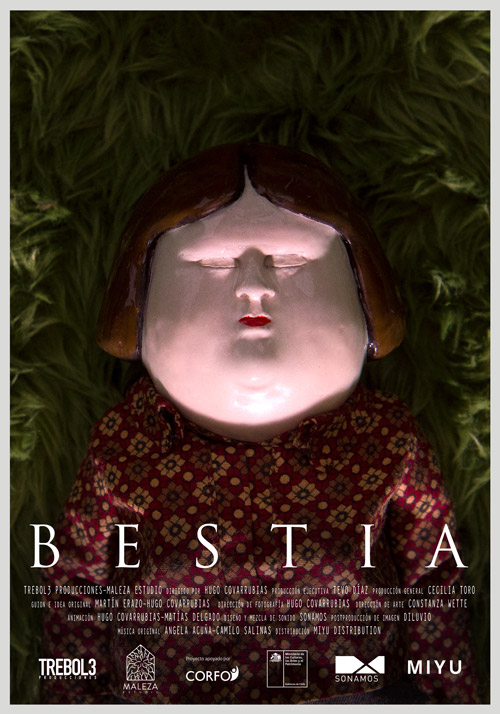 AND THE WINNER IS...
MON. MAY 2 @ 6PM
INSTITUTO CERVANTES NY
By invitation only; RSVP required
Face masks must be worn while inside the auditorium
SYNOPSIS
Inspired by real events, "Bestia" enters the life of a secret police agent in the military dictatorship in Chile. The relationship with her dog, her body, her fears and frustrations, reveal a macabre fracture in her mind and a country.
ESPAÑOL
Inspirada en hechos reales, "Bestia" entra en la vida de un agente de la policía secreta en la dictadura militar de Chile. La relación con su perro, su cuerpo, sus miedos y frustraciones, revelan una macabra fractura en su mente y en un país.
FESTIVALS & AWARDS
94TH ACADEMY AWARDS: NOMINATED BEST ANIMATED SHORT FILM
ANNECY INTERNATIONAL ANIMATED FILM FESTIVAL: OFFICIAL SELECTION
GUADALAJARA FILM FESTIVAL: BEST ANIMATED SHORT FILM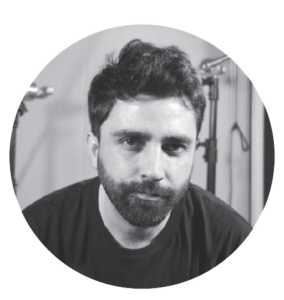 Hugo Covarrubias (1977) is a Chilean graphic designer, film director, and animator specialized in directing and animating stop motion. In 2007 he premiered the short The Feather Pillow. He is one of the founders, along with Muriel Miranda, of the Maleza company, with which he made his short films La noche boca arriba (2012) and Bestia (2021), which was nominated for Best Animated Short film at the 2022 Academy Awards.
ESPAÑOL
Hugo Covarrubias (1977) es diseñador y realizador audiovisual chileno, especializado en dirigir y animar en stop motion. En 2007, estrenó el corto El almohadón de plumas. Es uno de los fundadores, junto a Muriel Miranda, de la compañía Maleza, con la que llevó a cabo sus cortometrajes La noche boca arriba (2012) y Bestia (2021) nominado al premio Oscar por mejor corto animado en 2022